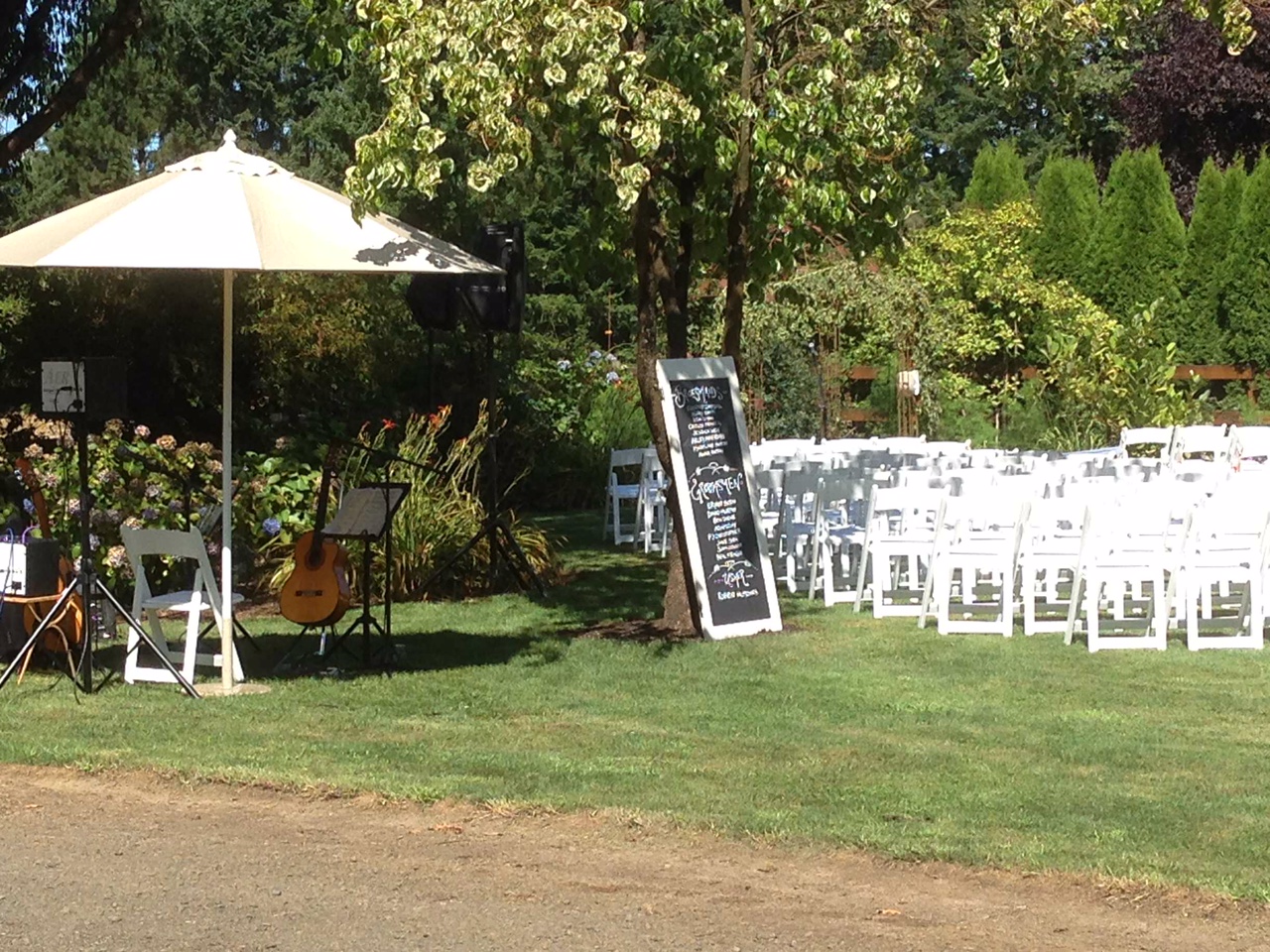 Looking for an outdoor event space or wedding venue in the Willamette Valley? Our guesthouse and grounds are ideal for small weddings, anniversary parties, family reunions, retreats, or company events.
Please use the contact form to inquire about our event space and wedding venue packages.
"This house was the *best* choice for our festivities. Not only was it spacious, and stocked, but the beds were comfortable, the house was clean, the hot tub was perfect, and the grounds were stunning. We had photo shoots all over the property-there were exotic blooms everywhere, and if you enjoy birds this property will only add to your serenity." – Megan T.